Style in Motion
The aesthetic of advanced design and a sleek silhouette for superior handling.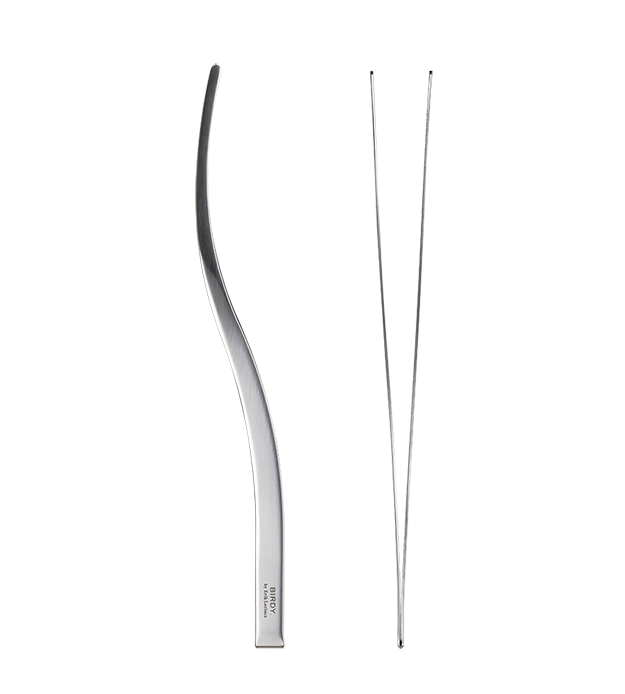 CT200 Dimensions: W23 mm × H200 mm, 25 g / Material: 18-8 Stainless Steel

Ready to go when you are
The flowing design of the cocktail tongs is as much for looking cool as it is for keeping clean. Even when placed on the bar counter, the tips of the tongs remain off the surface to ensure they are clean and ready for use.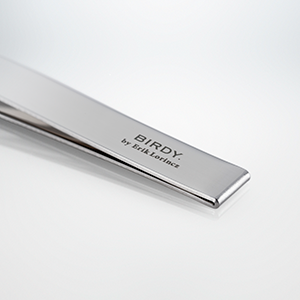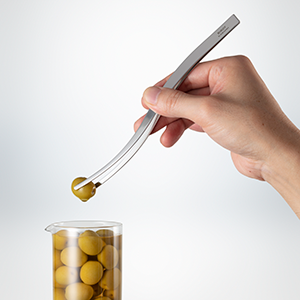 Single-sheet, wide-mouth design
Made from a single sheet of mirror polished metal to create a natural fulcrum which is pressed to the ideal weight of 1.5 tons. The Birdy by Erik Lorincz Cocktail Tongs offer a wide 20 mm grip, so you can easily handle items such as large-size olives or delicate herbs and flowers. The tongs can be used in either direction depending on the job at hand.
Made for cocktail garnishing
Though made for a distinct purpose, the universal design theory ensures that they feel as if made just for you. The Cocktail Tongs fit large hands as easily as small ones, making them exceptionally easy to use for just about an bartender.