A Smoother Stir
Precision machined for a smooth finish and perfect balance. One turn and you'll never go back.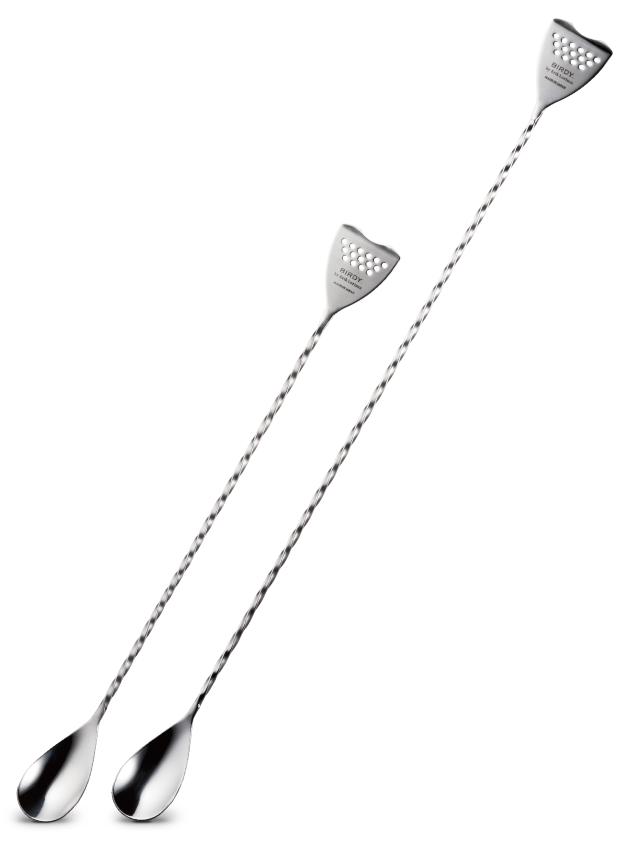 BS300 Dimensions: W30 mm × H300 mm, 30 g / Material: 18-8 Stainless Steel
BS400 Dimensions: W30 mm × H400 mm, 40 g / Material: 18-8 Stainless Steel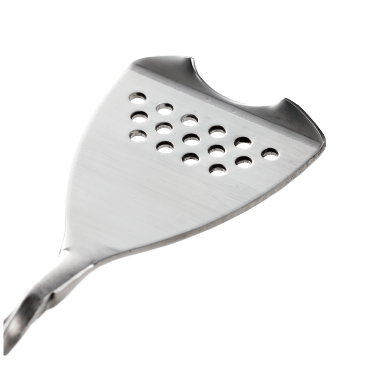 Convenient tail-end strainer
On the tail end of the spoon is a convenient strainer, which you can use to drain water after chilling glasses or for a quick lift and stir for highballs or G&Ts. So much more intuitive than the trident. Does anyone even know what that's for anyway?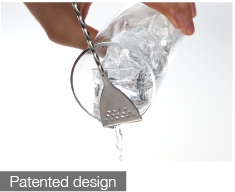 A stem that is pleasant
to the touch
Conventional bar spoons have sharp edges along the stem that slow down the speed at which you can stir. And when you are stirring dozens of cocktails a day, this stress can take its toll on your fingers. The stem of the Birdy Bar Spoon has been rounded to soften the edges and reduce friction for a smooth feel.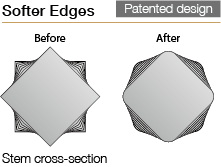 Now, one for each hand
Some of the most creative bartenders in the world are left-handed, so we thought it only right to make our own twist on the original. The left-hand use bar spoon has the same smoothed edges and fantastic feel, but in the opposite direction.