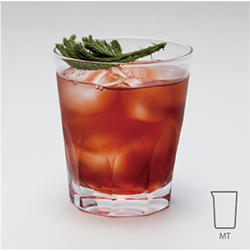 BORN OF BARLEY
Blended whisky
45 ml
Stir. Serve over ice in a rock glass
Angelica syrup
10 ml
Cocchi Barolo
25 ml
Peychaud's bitters
3 drops
A complex sipping drink with mellow barley notes enhanced by the mixing tin.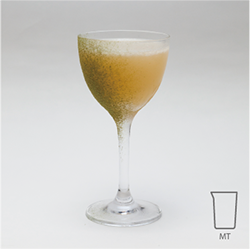 LE DAME
Calvados
25 ml
Stir. Garnish with a dusting of matcha powder
Martinique rhum
15 ml
Sweet vermouth
25 ml
Sugar syrup
10 ml
Angostura bitters
3 drops
A refreshing cocktail that requires precise measures to achieve an ideal balance.
---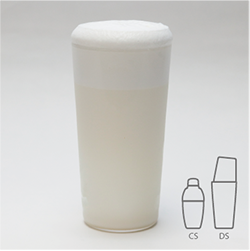 RAMOS GIN FIZZ
Gin
40 ml
Shake. Pour together with soda over ice. Allow head to settle before pouring the rest
Sugar syrup
30 ml
Lemon juice
15 ml
Lime juice
15 ml
Heavy cream
15 ml
Egg white
1
Orange flower water
4 drops
Fill with soda
This classic, fluffy fizz requires a skillful shake and the exact balance of ingredients.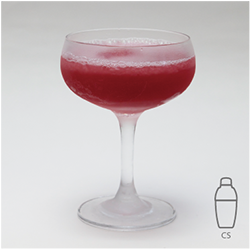 MALECON
Light rum
45 ml
Shake. Serve in a chilled coupe glass
Lime juice
30 ml
Fine sugar
15 ml
Oloroso sherry
10 ml
Ruby port
15 ml
Peychaud's bitters
3 drops
The perfect drink to practice the hard shake! Done properly, the drink shines.
---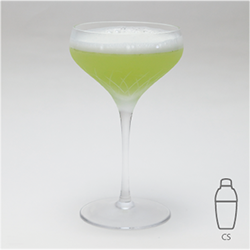 GREEN PARK
Gin
45 ml
Shake. Serve in a chilled coupe glass
Fresh basil
4 leaves
Celery bitters

3 drops
Lemon juice
30 ml
Egg white
1
Sugar syrup 2:1
15 ml
The effectiveness of the Birdy shaker brings out the subtle notes of basil.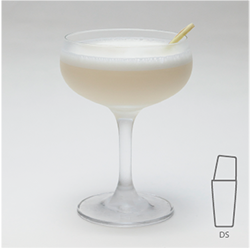 THIRD IN LINE
Vodka
45 ml
Shake vigorously. Double strain into a large coupe glass. Serve with lemon grass garnish
Lemon grass
2 cm
Yogurt
2 tbs
Pineapple juice
25 ml
Lemon juice
30 ml
Sugar syrup
15 ml
Unusual flavor combinations that come together thanks to the perfect shaker.