Elegant, yet Dynamic
Strong, lightweight and easy to handle, Kwānt is the ultimate strainer.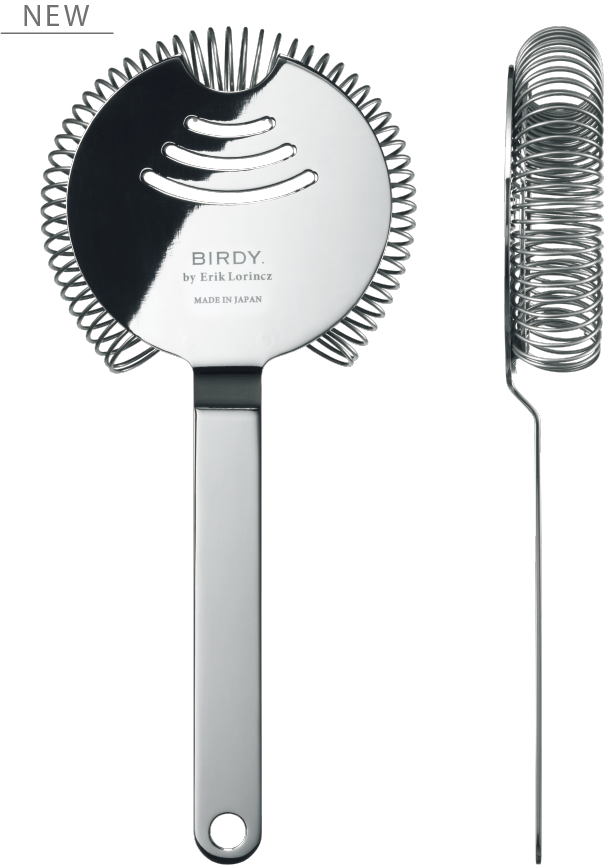 KS76 Dimensions: W76 mm H190 mm (W88 mm H200 mm with spring attached), 105 g / Material: 18-8 Stainless Steel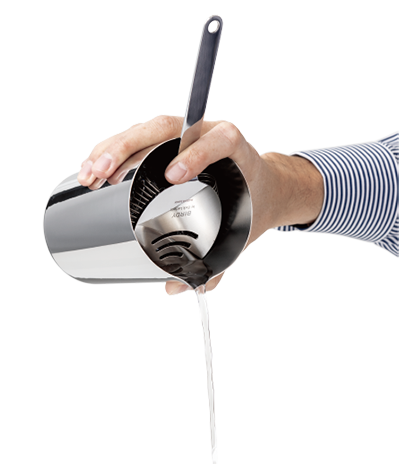 Beauty & functionality
The Birdy Kwānt Strainer is the perfect match for the large-size MT800 Mixing Tin and just about any other over-sized mixing glass still unbroken on your back bar. The strainer drops comfortably into the tin to hold ice in place as you strain and pour, with a slightly narrow handle to fit small hands as easily as large ones. The high-polish finish wipes clean easily to match the elegance of your other Birdy bar tools.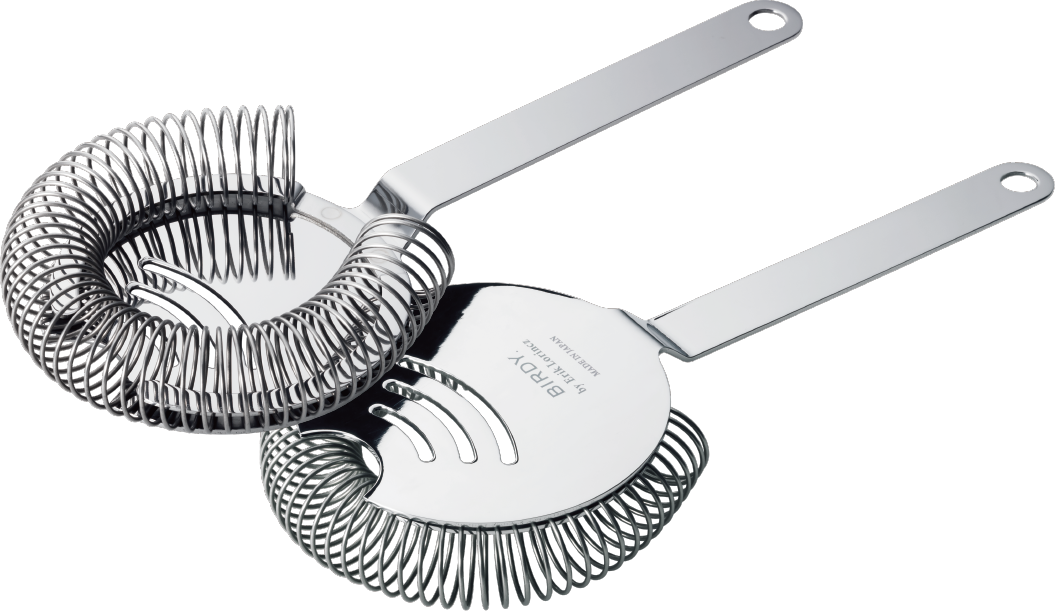 Throwing
Throwing a cocktail in a busy bar is hard enough without having to make use of products that don't fit well in your hands. The Kwānt Strainer slides smoothly into the 80 Tin or any other large-size tin to hold ice as you roll cocktails. The angle in the handle is designed to fit comfortably when used in either direction and all of the edges are smoothed to allow handling without the risk of cutting your hands or fingers.